Remodel season is officially in full swing! If you're anything like us, you have a mental list of everything you want to update around the house. The kitchen is typically the biggest update to try and tackle, but not everyone can dish out the cash needed for a complete overhaul. Today we're sharing a few tips & tricks that can give your kitchen a new look while sticking to a budget!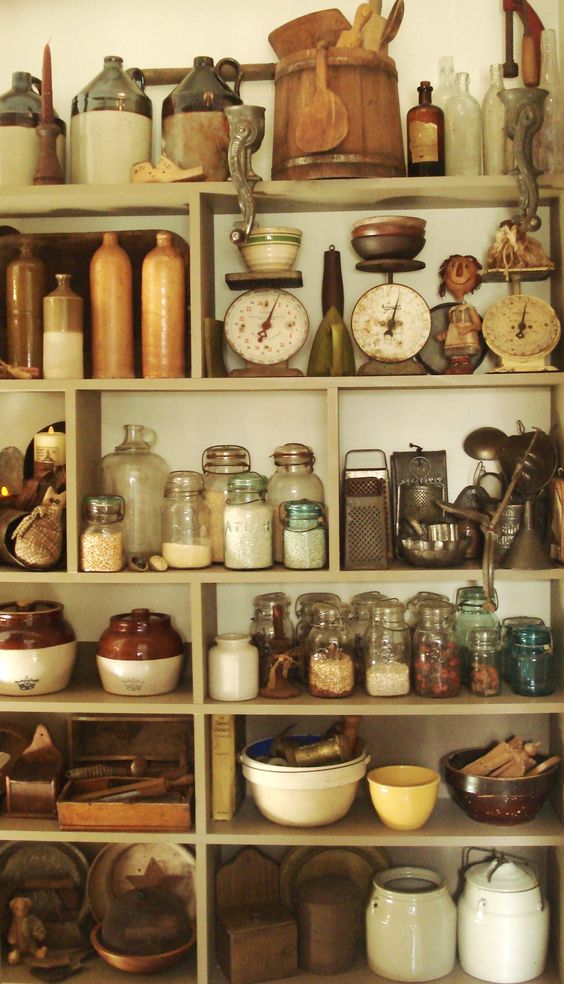 Don't just decorate, collect! The kitchen is a great place to start and share a collection. Old soda bottles, antique china, & rolling pins, are an easy way to get things started without breaking the bank.
Cutting boards can add texture and depth to your space in a snap. We recommend finding and displaying aged ones on the wall while making a stack of more functional ones on an adjacent counter.
Vintage scales abound in most antique stores. Look for ones that have their original logo for more visual interest. If you plan on actually using the scale, make sure it measures in increments suitable to your needs (ounces/pounds). They make a terrific place to set that banana bundle or use them to hide unsightly outlets and switch plates.
Our rule of thumb when it comes to cookbooks is, never pass a good one up! They're a versatile decorating tool that's also functional. They make wonderful housewarming gifts as well!
Not all collections are functional, and that's okay. There's a reason why a lot of kitchen utensils and appliances have been updated over the years, but bring new life to something old by thinking outside the box!
Turning vintage crates into drawers is a genius idea, but if that seems a bit overwhelming, try adding vintage wooden shelves or an old Hoosier Cabinet to warm things up! The possibilities here really are endless!
Canisters are a customer favorite here at The NAT. People are always looking for a little extra storage on their counter, and a stacking canister set does just that while looking cute!
Mixing the old in with the new is always a stunning combination. Take a look at some of the vintage kitchen goods we have in store right now!