Decorating your Christmas tree doesn't have to end with garland and ornaments. Wrapped gifts can make just as much of a statement scattered under your tree! And we're here to tell you that it doesn't have to be all bows and bags either.
Find a vintage frame to stick your recipient's photo in or write their name on some paper and stick it in the frame as a photo replacement. Attach with some string, and you're in business!
Vintage letter cards are the perfect size to top your gift with. On top of plain or patterned wrapping paper, it will make your gifts that much more special.
These number plaques are a great idea for a white elephant gift exchange! They are unique without having to put a name on a gift.
Top your gifts with some sage to add a fun earthy element (not to mention how great it smells!)
Ornaments aren't just for hanging on the tree! They look great tied to the top of a gift as well.
Geodes - especially these selenite sticks - make great gift toppers. They add just the right amount of sparkle!
Bottle brush trees add color and a bit of whimsy to your gift wrapping, and you can find them in most antique stores around the holidays!
Vintage photos can make for beautiful wrapping! Snowy landscapes are the perfect finds for your gifts.
Many of our vendors carry small wreaths, and they can bring a wonderful natural element to your gifts. They are a beautiful way to personalize your presents this holiday season!
Adding a nametag or grabbing a felt tip pen to write your recipients' names on doorplates will add the right vintage touch to your gifts.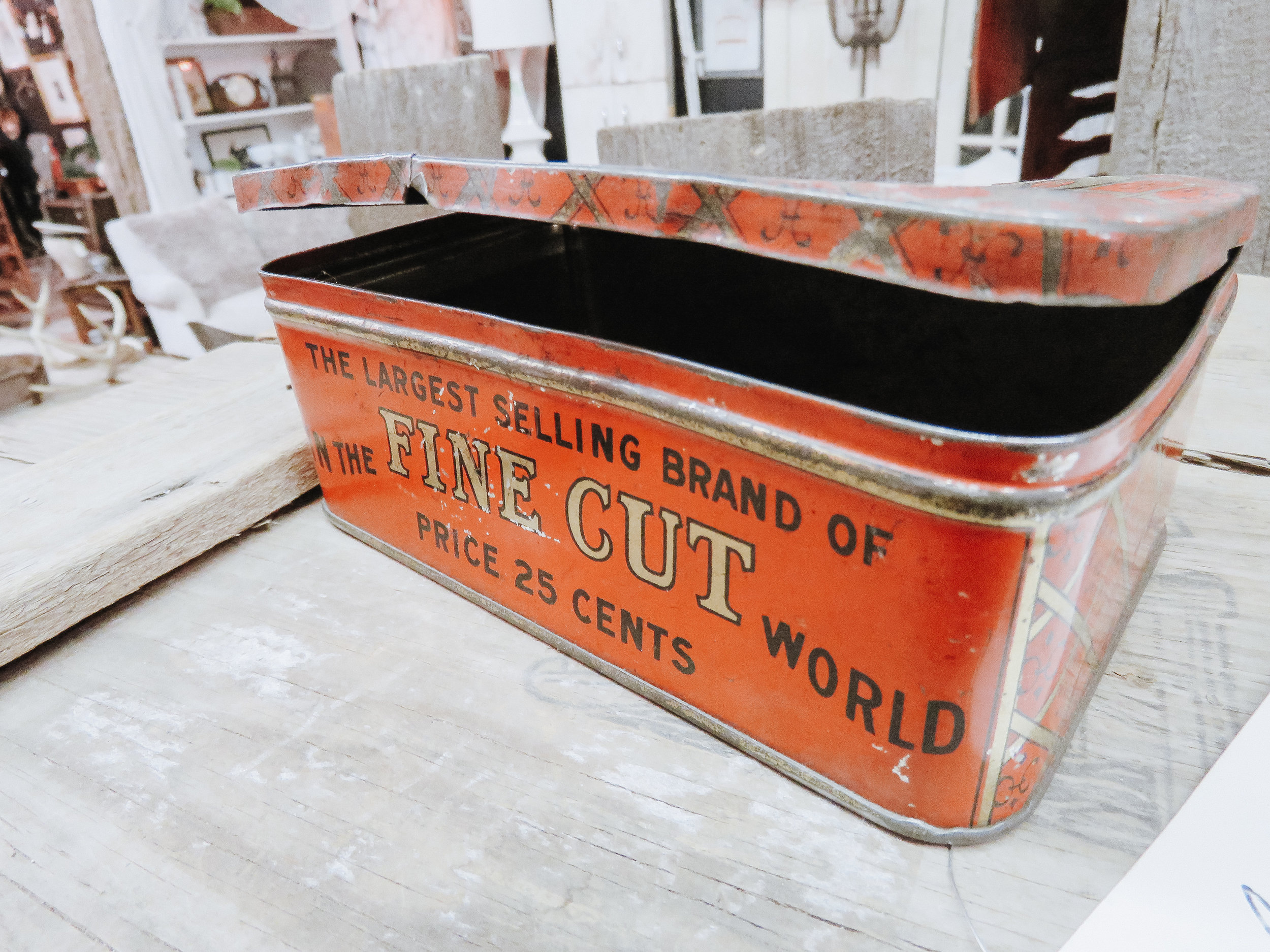 Vintage tins make great boxes for smaller gifts. Whether you want something unique for your white elephant gift exchange, or you want something unique to stick your jewelry + giftcards in, vintage metal boxes are the way to go!
We hope you stop by The NAT this week to see all of the great gift wrapping options we have available!