November is upon us, which means Turkey Day will be here before you know it! The days are getting shorter and the weather is starting to get a little cooler, so why not start planning an amazing vintage-inspired Thanksgiving treat for all the guests you'll be hosting this holiday season.
If you're missing a little something to amp up your décor game, vintage cloches are the perfect addition. They come in all shapes and sizes, and make your vignettes feel a little more complete.
If you're going for simple elegance, white is the way to go! Milk glass items come in a wide variety like bowls, plates, and even bud vases. The simple designs make a huge impact on any shelf or table.
Vintage napkins are a great addition to your tablescape. You can find them in simple or intricate patterns, and they're available at most antique + thrift stores.
Adding place cards to your table makes your guests feel even more welcome. You can craft your own (like these pinecones) or find card holders at your favorite vintage store.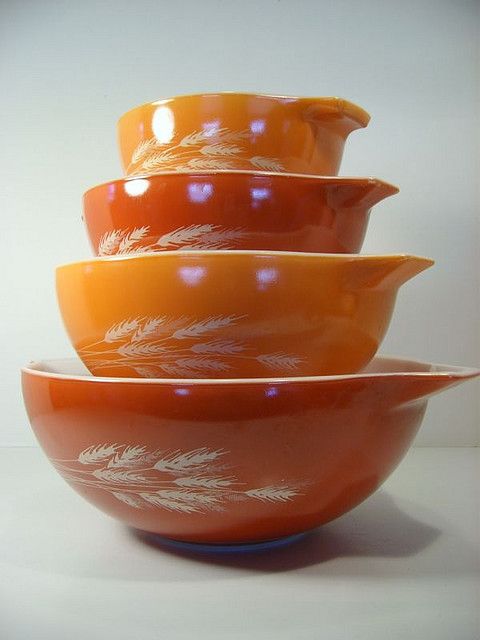 As you may know, Pyrex comes in all different designs and sizes. We think that the Autumn Harvest pattern is by far the best one to display and use during the Thanksgiving season.
Antique wooden toolboxes are tucked away in every corner of The NAT. Adding some greenery and pumpkins make your tabletop really stand out!
When you're setting up your dining table for the big meal, find a set of vintage glasses to make your toasts even more special! Add a vintage crochet tablecloth and you're in business!